View commentaries on this research
---
This is a plain English summary of an original research article. The views expressed are those of the author(s) and reviewer(s) at the time of publication.
Traditional academic methods of communicating research findings often fail to reach key audiences including patients, or professionals from different disciplines.
BRIGHTLIGHT is a national research project looking at whether specialist cancer services for teenagers and young people add value. The researchers wanted young people to know about their results, along with audiences often not reached by academic journals.
The researchers teamed up with a theatre company and several young people with experience of cancer. They created a performance inspired by the research, and toured patient, public, and professional events in six cities.
The audience, the cast and the research team all viewed the performance as a meaningful and effective way of increasing awareness about the experience of cancer in young people. The study had a much wider reach and impact than if it had been communicated via academic methods only. The BRIGHTLIGHT researchers encourage all researchers to consider novel methods of communicating their findings.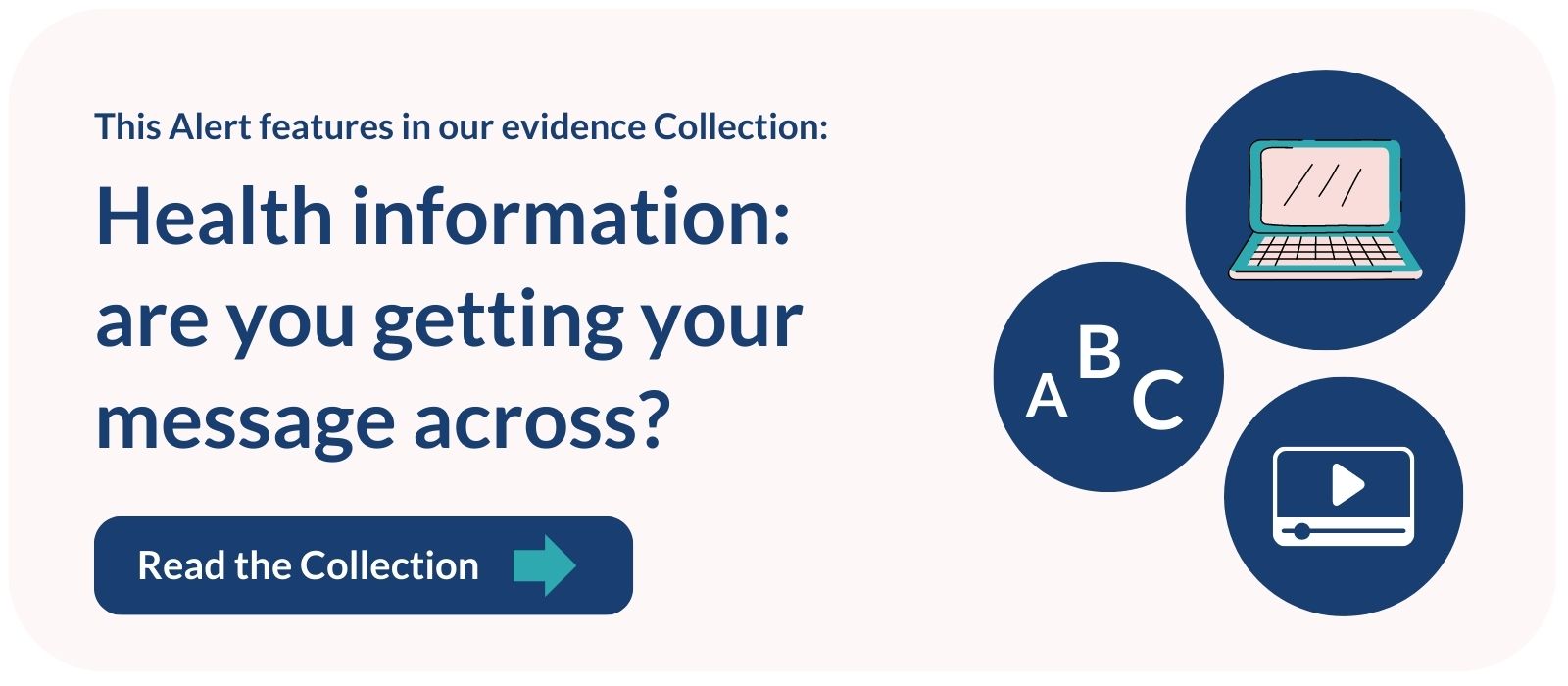 What's the issue?
Research findings are usually written in technical language, published in academic journals and presented at conferences. They do not reach all audiences that may benefit. Researchers are being encouraged to find new ways to communicate, including using social media and creating easy-read summaries. Arts-based strategies can encourage public engagement and could be another effective route.
The BRIGHTLIGHT programme looked at young people's (13-24 years) experience of having cancer, and whether they benefit from cancer care which is specialised for young people. BRIGHTLIGHT was co-designed with young people, and recruited more than 1000 young people in all.
The researchers put young people at the heart of study design and management, and involved them in communication of the results. They wanted to reach a range of professionals, including youth support workers, social workers, nurses, and physiotherapists, as well as young people themselves, their friends and families.
What's new?
The researchers teamed up with a theatre group in Manchester. Four young people with cancer joined the cast and shared their experiences. Despite initial reservations, the researchers allowed the young people to lead on the development of the script during workshops based on the BRIGHTLIGHT results. This meant the young people presented what they felt were the most important findings.
The resulting performance, 'There is a light', was an hour long. It covered themes relevant to young people: the impact of diagnosis, their right to be involved in decision-making, their exclusion from research, inequality in access to young person-specific cancer care, difficulties in managing relationships alongside cancer, sensitive conversations with parents present, the importance of carers, the experience of losing a friend to cancer, and reflections on being cured.
Eleven performances in six cities reached an audience of 1377 people. The researchers gathered feedback from the audience, cast, and research team.
They found that:
88 members of the audience (15%) returned a survey and indicated that theatre was an effective way to increase awareness of cancer. Both professional and lay audiences found the performance meaningful and clear. Feedback was particularly positive from those who had experienced cancer.
Nine of 20 actors (45%) submitted video diaries. These demonstrated increased knowledge about cancer and healthcare, and new skills learnt. They felt more able to talk with young people who had experienced cancer.
The research team wrote reflective diaries after each workshop and indicated that they felt part of the theatrical process.
Why is this important?
Theatre brought the BRIGHTLIGHT results to a larger, more diverse audience. Presenting results in memorable formats may speed up their implementation.
Full evaluation of the project was limited by the low rate of audience surveys returned. Not all of the audience members who responded realised the play was based on real study results. Less than half said they would be more likely to ask about research opportunities, and just over half (56%) said they would be more likely to take part in research after seeing the performance. Future performances could focus more on improving engagement with research.
What's next?
This performance presented emerging findings. The researchers hope to present the final results of BRIGHTLIGHT in a new performance.
The team is planning to explore the experience of being diagnosed and treated for cancer while in prison. The researchers are working with Synergy Theatre Project, a prison theatre company, and the Science Gallery, London, to develop a script and film footage based on their results.
The BRIGHTLIGHT team's tips for other researchers considering using theatre include:
planning the theatre performance during the early stages of study, so it can be included in the protocol, and resources allocated
considering the lifetime and legacy of the project and plan making a video recording for future sharing
working with artists who have experience collaborating with researchers, and who have national links to extend the performance beyond a single location.
The researchers recommend collaboration with people outside of healthcare who have expertise in presenting information in alternative ways: theatre-makers, poets, storytellers, and artists. They suggest more creative dissemination, asking the artistic community for guidance, and making creative communication an expectation of funding agreements.
You may be interested to read
The full paper: Taylor R, and others. BRIGHTLIGHT researchers as 'dramaturgs': creating There is a Light from complex research data. Research Involvement and Engagement. 2020;6:48
A recording of the third performance of 'There is Light' live-streamed on YouTube
A documentary about the project, which reflects the strength of the relationship between cast members
Information on the BRIGHTLIGHT study
The transcript of the performance and the brochure for the performance, which was given to the audience and provided an explanation of BRIGHTLIGHT
A related paper on the researchers' creative collaboration with their patient group: Taylor R, and others. Involving young people in BRIGHTLIGHT from study inception to secondary data analysis: insights from 10 years of user involvement. Research Involvement and Engagement. 2018;4:50
More information about planning how to share your research with the people who can use it to effect change.
Basic science can be presented creatively: the Dance Your PhD contest
An artist interested in working with healthcare/researchers:  Brian Lobel, who was diagnosed with cancer, creates performances about cancer, illness, and bodies
Funding: This research was funded by the NIHR Programme Grants for Applied Research Programme and supported by the Wellcome Trust. Rachel Taylor is an NIHR Senior Nurse Research Leader.
Conflicts of Interest: The study authors declare no conflicts of interest.
Disclaimer: NIHR Alerts are not a substitute for professional medical advice. They provide information about research which is funded or supported by the NIHR. Please note that views expressed in NIHR Alerts are those of the author(s) and reviewer(s) and not necessarily those of the NHS, the NIHR or the Department of Health and Social Care.
---