View commentaries on this research
---
This is a plain English summary of an original research article. The views expressed are those of the author(s) and reviewer(s) at the time of publication.
Five million people in England are at high risk of developing type 2 diabetes and numbers are increasing. If current trends persist, one in three people will be obese by 2034 and one in 10 will develop type 2 diabetes.
The NHS Diabetes Prevention Programme (DPP) was set up by NHS England, Public Health England, and Diabetes UK. Its aim is to identify people at high risk of developing diabetes and help them change lifestyle behaviours to prevent progression to the disease. Ideally, all those referred to the DPP would take up a place and complete most sessions.
A new study, the first independent review of the NHS DPP, found that more than half of those referred took up a place and most people attended around a third of the sessions. This moderate attendance is in line with DPPs in other countries.
Four different providers were initially commissioned to deliver the course across England. The research found different levels of participation at courses run by different providers. It also identified groups of people who were less likely to accept a referral and to attend the whole course: those who are employed, have a disability, are younger, from more deprived and some ethnic minority communities.
The researchers say measures are needed to increase participation among people in these groups. More out-of-hours sessions may improve retention. And provision may need to be more consistent across the four providers.
Further information on type 2 diabetes is available on the NHS website.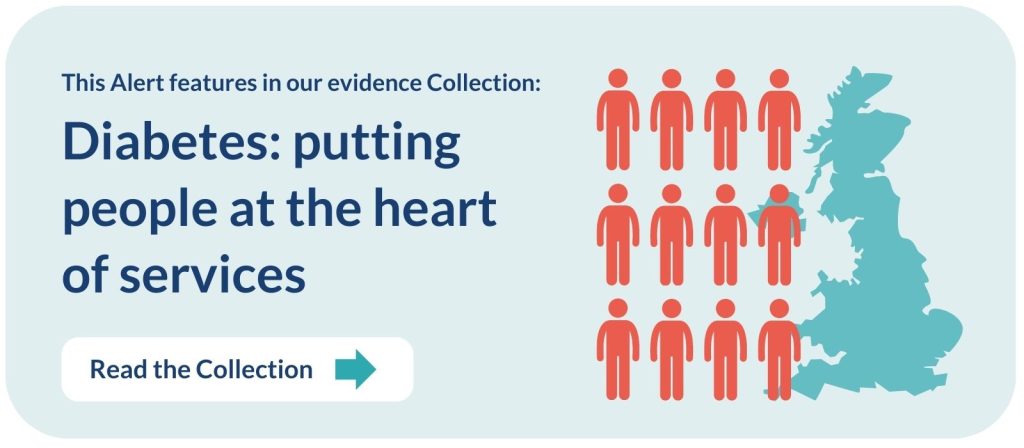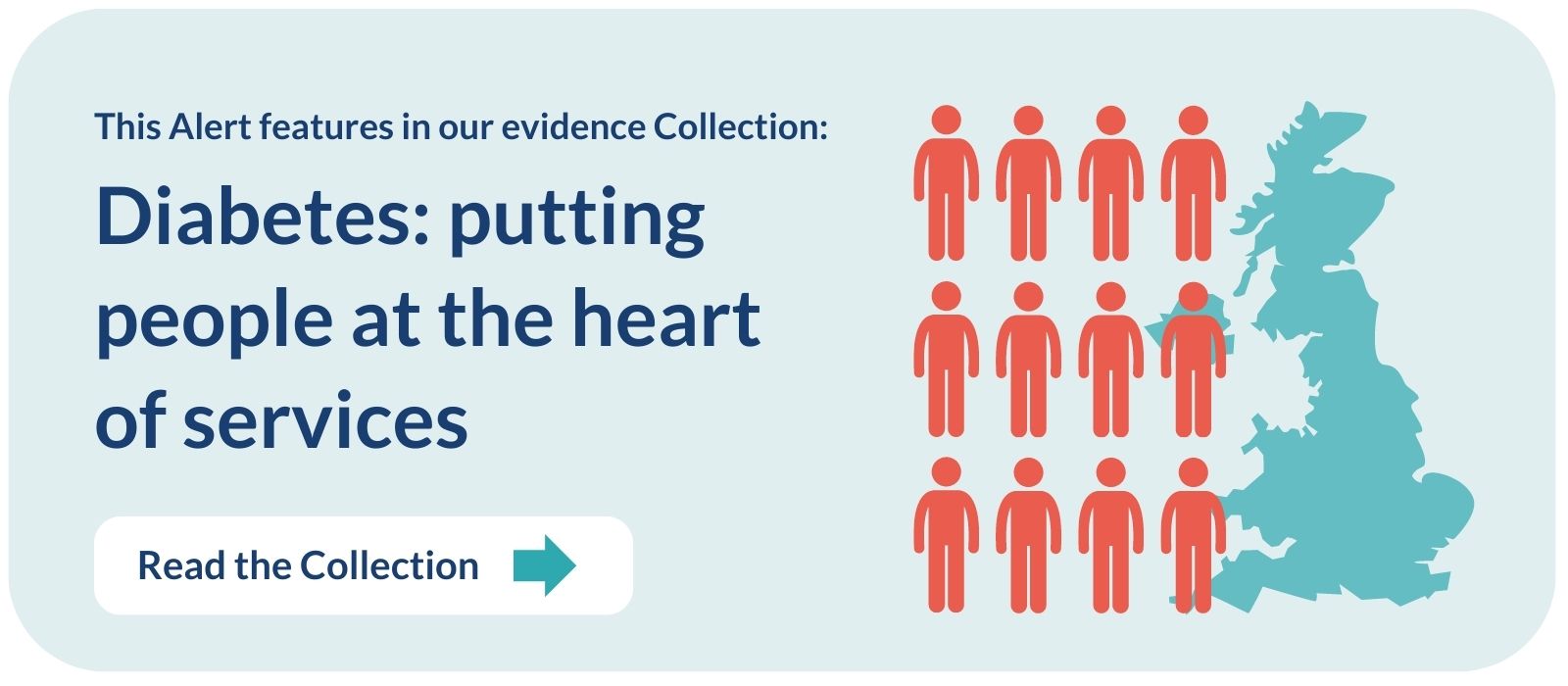 What's the issue?
Type 2 diabetes is a growing health issue. Currently 3.4 million people in England have the condition and around 200,000 are newly diagnosed every year.
In type 2 diabetes, the level of sugar (glucose) in the blood is too high. People can develop serious problems with their eyes, heart, and nerves, and are at increased risk of other cardiovascular diseases. The warning signs are easily detected; increased levels of blood glucose can be found by a simple blood test. This identifies people who are at risk of developing diabetes.
Diabetes prevention programmes (DPPs) are proven to reduce the risk of developing the condition. People at high risk are invited to attend a course of education and exercise, which encourages them to change behaviours that lead to diabetes. Courses focus on quitting smoking, eating healthily, and exercising more.
DPPs have been offered in many countries worldwide, but England is the first country to offer a national-level service. The lessons from this evaluation can therefore offer important lessons to other nations.
NHS England's DPP offers at least 16 hours of group education, delivered face-to-face over 9-12 months. Four private providers deliver the course. The NHS sets out details of what needs to be covered, and the providers have some flexibility about how to deliver it.
The research team wanted to find out how many people accept referrals to the DPP, continue attending, and complete the course. They wanted to understand how uptake and participation vary between different parts of the population and between the four providers. Increased understanding could in turn improve programmes.
This is the first independent review of participation by patient characteristics and providers. The research forms part of the wider DIPLOMA project to assess the NHS DPP.
What's new?
The researchers analysed data collected by NHS DPP providers on adults at risk of type 2 diabetes. They had raised blood sugar, but not diabetes, and were invited to the service by their general practice between 2016 and 2017.
Of the 99,400 people referred to the DPP:
just over half (56%) took up a place

most people attended around one in three sessions; just one in three (34%) attended most (60%)

one in five (22%) completed the programme which meant they also attended the final session or recorded a final health measure such as their blood sugar or wellbeing.
The researchers looked at the factors that had an impact on participation levels. They found that:
older people were more likely to accept a place and complete the course than younger people (but attendance decreased again after the age of 70)

those from more affluent areas were more likely to attend

people from Asian, Black, and Other minority ethnic groups were less likely to complete the course than White people

those who were employed (rather than retired) were less likely to complete the course, as were people with a disability

the individual's blood glucose level did not affect their participation

retention was higher among courses that offered some out-of-hours sessions.
Overall, there was a large variation in uptake and retention across the four DPP course providers, even after differences in the populations they serve were taken into account.
Why is this important?
The variation in uptake and retention across the four course providers is a concern. The researchers call for greater consistency, standardisation and learning across providers and in different parts of the country.
Measures are needed to improve participation among young people and those from deprived areas, and to improve retention among ethnic minority groups, those with a disability, and people in work.
Targets to refer and retain proportionally more participants from ethnic minority groups and deprived areas have recently been implemented by NHS England, based on its own research. Payment incentives are being given to providers for meeting these targets. It is not yet known whether this will increase participation among these groups.
What's next?
Another strand of the research is looking at the health outcomes of people participating in the programme, including changes in weight and blood glucose levels.
DIPLOMA discusses these and other emerging findings with the DPP on a regular basis, which helps inform policy changes ahead of services being recommissioned.
The research team is currently evaluating a digital DPP service that was delivered in some areas. Similar content was delivered, but the entire course was held online. The researchers are interested in comparing the outcomes for people attending the digital programme to those attending the face-to-face programme. They also want to know whether the digital service promotes wider participation.
You may be interested to read
This NIHR Alert is based on: Howarth E, and others. 'Going the distance': an independent cohort study of engagement and dropout among the first 100,000 referrals into a large-scale diabetes prevention programme. BMJ Open Diabetes Research and Care 2020;8:e001835
A related paper from the same research team: Hawkes R, and others. Does the design of the NHS Diabetes Prevention Programme intervention have fidelity to the programme specification? A document analysis. Diabetic Medicine 2019;37:8
Also from the same team: French D, and others. Is the NHS Diabetes Prevention Programme Intervention Delivered as Planned? An Observational Study of Fidelity of Intervention Delivery. Annals of Behavioral Medicine 2021;kaaa108
The DIPLOMA project website from the NIHR Applied Research Collaboration in Greater Manchester: DIPLOMA – Evaluation of the national NHS Diabetes Prevention Programme.
A recent paper discussing how to ensure the fidelity of the NHS Diabetes Prevention Programme: Hawkes RE, and others. Assessing and ensuring fidelity of the nationally implemented English NHS diabetes prevention programme: lessons learned for the implementation of large-scale behaviour change programmes. Health Psychology and Behavioral Medicine 2022;10:1
Funding: This research was funded by the NIHR Health Services and Delivery Research Programme.
Conflicts of Interest: The study authors declare no conflicts of interest.
Disclaimer: NIHR Alerts are not a substitute for professional medical advice. They provide information about research which is funded or supported by the NIHR. Please note that views expressed in NIHR Alerts are those of the author(s) and reviewer(s) and not necessarily those of the NHS, the NIHR or the Department of Health and Social Care.
---