View commentaries on this research
---
This is a plain English summary of an original research article. The views expressed are those of the author(s) and reviewer(s) at the time of publication.
Improved access to end of life (palliative) medicines is likely to help many people control their pain. New research emphasises the role of nurses and pharmacists in improving access to palliative medicines for people being cared for at home.
The study makes specific recommendations. It found that most people receiving palliative care at home get prescriptions from their GP. The researchers suggest that more community-based nurses should be trained to prescribe. 
The research also found that not all nurse prescribers currently have access to electronic prescribing, in the way that GPs do. It suggests that health professionals need easier access to each other's patient records about prescribing. 
Greater integration of services would help. Community pharmacists need to be able to work more closely with the primary and community healthcare team and become an active part of the palliative care team.
These changes would help prescribers work more safely and efficiently, and speed access to medicines for people in the last year of life.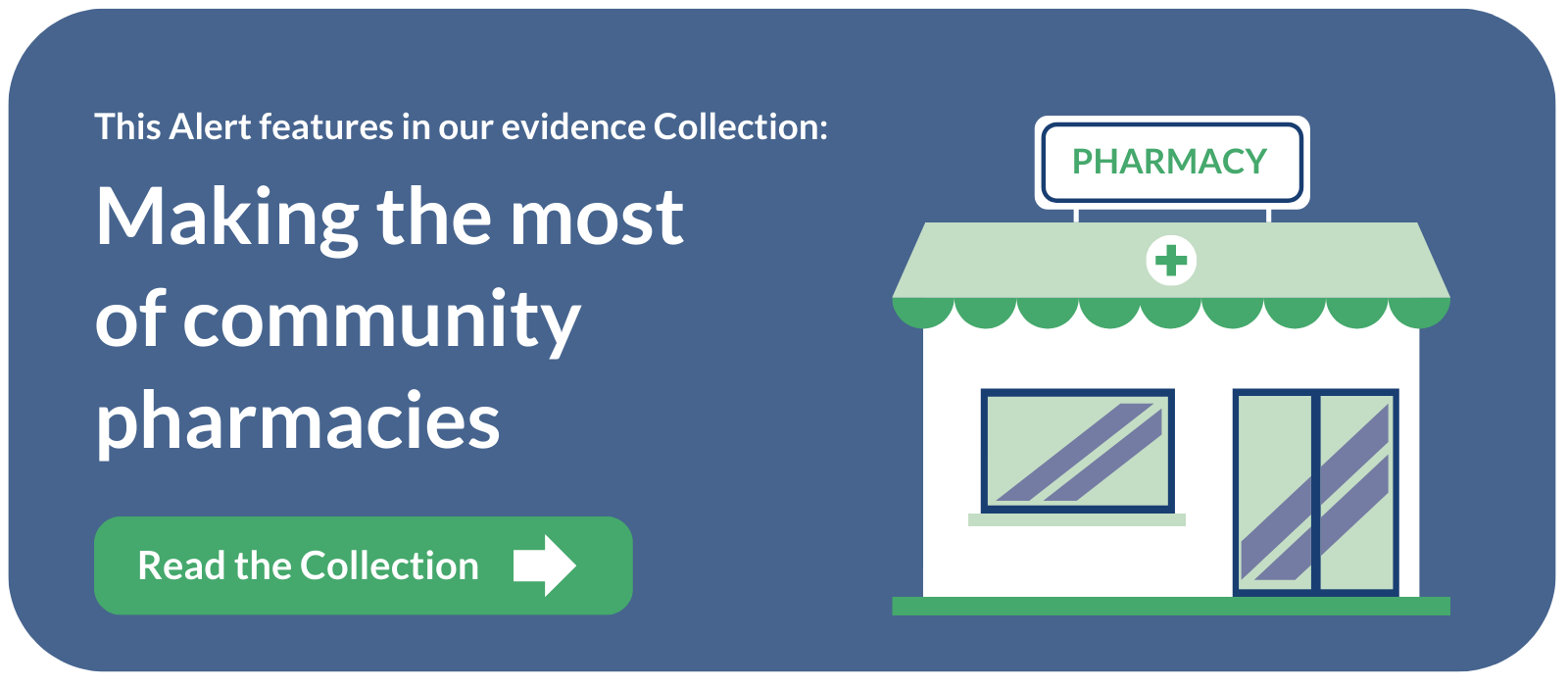 What's the issue?
People in the last year of life may need medicines to manage their illness and reduce pain. Palliative medicines include painkillers, laxatives, and anti-sickness medication. The person's quality of life can suffer without timely access to these medicines.
Most people say they would prefer to die in their own homes, and around four in ten do. But providing palliative medicines to people at home can be problematic and their pain control is much poorer than for people in other settings. For example, it may be difficult and time-consuming for them to get hold of their GP for a prescription. Patients may also have limited information about medicines and may have misconceptions about them.
NICE guidelines recommend that healthcare practitioners working in the community (not based in hospitals) should all support end of life care for people at home. This group includes GPs, specialist palliative care nurses, community or district nurses, community pharmacists and pharmacists based at GP surgeries. 
Nurses and pharmacists can be specially trained to prescribe directly to patients (independent prescribers), and they can help patients manage their palliative medicines. But it is unclear whether they fulfil these roles in practice.  Some community pharmacists in England are paid to stock a core list of palliative medicines and, again, the impact of this NHS initiative is unknown.
Researchers wanted to explore how healthcare professionals provide palliative medicines to people at home. They gathered professionals' views on how effective the system is, and what factors make a difference to their ability to support patients' access to medicines. 
What's new?
This research was part of the larger ActMed study, which looks at access to palliative medicines from the perspectives of professionals, patients and carers. The researchers devised an online questionnaire to ask healthcare professionals about their practices and views on providing palliative medicines to people living at home.
GPs, community pharmacists, primary care pharmacists, community-based clinical nurse specialists and community nurses received the questionnaire. There were 1,327 responses from across England.
GPs still prescribe medicines to most patients during working hours. A minority of community nurses (27%) and clinical nurse specialists (42%)  are trained to prescribe medicines. Most primary care pharmacists (76%) are independent prescribers, but this drops to 16% of community pharmacists. Specialist nurses felt competent and prescribed often.
The following barriers to medicines access were reported:
Many health professionals (39%) were either not at all, or only slightly satisfied with their access to shared patient records.

Unlike GPs, most nurse and pharmacist prescribers (69%) could not send prescriptions electronically to pharmacies for dispensing. Instead, most hand-wrote prescriptions. 

Common reasons for nurses not being trained to prescribe included lack of support from employers and colleagues.

Out of hours services for accessing medicines could be improved. Just under half (49%) reported that nurse specialists provided cover 7 days/week. Fewer (43%) thought this extremely or very effective. 

Community pharmacists did not always know whether patients were receiving palliative care. Short expiry dates for medicines also drove them to limit their stock.

Many pharmacists in GP surgeries were trained to prescribe palliative medicines, but many did so infrequently and on the whole did not feel competent to do so.
Overall, more than half the respondents felt that nurse or pharmacist prescribers consistently improved access to medicines for patients in their own homes. However, around one in four GPs and pharmacists had little or no experience of working with nurse/pharmacist prescribers.
Why is this important?
This is the first large-scale survey of healthcare professionals providing palliative care to people at home. It found that patients' access to palliative medicines – and in turn, their pain control – could be improved. 
More nurses and pharmacists need to be able to prescribe palliative medicines. For this to happen, policymakers and workplaces may need to provide greater support for training.
Independent prescribers need to be able to use electronic prescribing systems. This may speed up the process of prescribing and improve safety for patients. 
Coverage and awareness of out-of-hours services to access medicines needs improvement. This study, along with other research, suggests that GPs would benefit from support and training by palliative care specialists.
What's next?
With the ActMed study complete, the research team now want to work out the costs and likely effect of increasing the numbers of nurses and pharmacists prescribing palliative medicines for patients at home.
They would also like to assess whether wider use of electronic shared records by professionals improves patients' access to medicines in practice. And to examine whether new roles and services – such as 24/7 telephone support lines and pharmacists integrated into GP practices– improve medicine access.
You may be interested to read
The full paper: Latter S, and others. Supporting patient access to medicines in community palliative care: on-line survey of health professionals' practice, perceived effectiveness and influencing factors. BMC Palliative Care 2020;19:148 
The NIHR's research project page for the ACcess To MEDicines (ActMed) study.
This systematic review formed part of a larger study entitled 'Accessing medicines at end-of-life: a multi-stakeholder, mixed-method evaluation of service provision' (ActMed study): Ogi M, and others. Community access to palliative care medicines –patient and professional experience: systematic review and narrative synthesis. BMJ Supportive and Palliative Care 2021 
Related research: Lucey MMR, and others. Access to medications in the community by patients in a palliative setting. A systems analysis. Palliative Medicine 2008;22:2 
Advice on end of life preparation for carers by Marie Curie: Caring for someone dying at home. 
Funding: This research was funded by the NIHR Health Services & Delivery Research programme.
Conflicts of Interest: The study authors declare no conflicts of interest.
Disclaimer: NIHR Alerts are not a substitute for professional medical advice. They provide information about research which is funded or supported by the NIHR. Please note that views expressed in NIHR Alerts are those of the author(s) and reviewer(s) and not necessarily those of the NHS, the NIHR or the Department of Health and Social Care.
---