View commentaries on this research
---
This is a blog about an original research article
---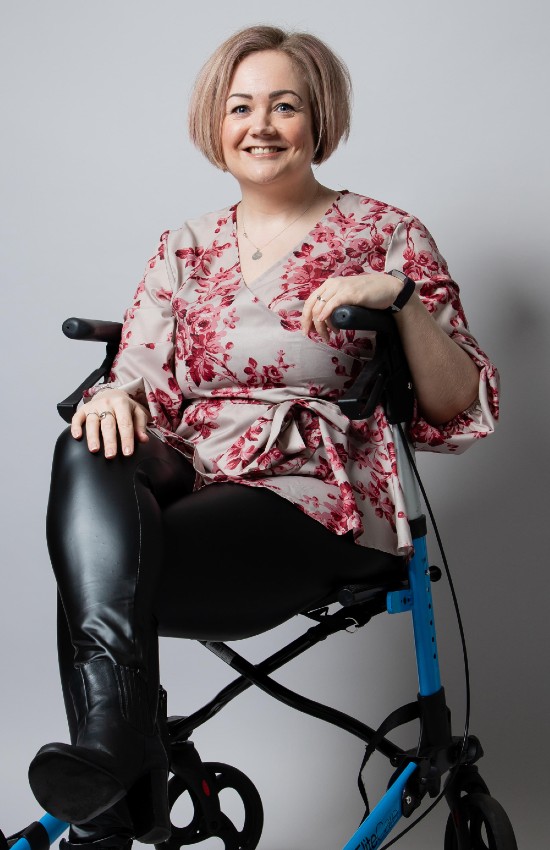 This blog is written by Victoria Bartle, a writer, NIHR public contributor and member of NIHR Evidence's Editorial Board. She has lived and worked in Gateshead and was excited to see a peer research project based there. She said: "I am aware of the socioeconomic challenges in the area and hoped to see recommendations to improve the lives of people living with multiple complex needs."
People with multiple complex needs may have a combination of homelessness, substance abuse, offending and/or mental health problems. In this study, researchers trained 2 people with complex needs to interview their peers. Peer researchers have shared experiences and 'insider' status; in the interviews, they were able to draw out unique views from other people with lived experience.
The aim of the study was to improve the services on offer. The interviews explored issues that led to the complex needs, so that the experiences and recommendations of people with lived experience could be taken into account.
The paper informed a Health Needs Assessment by Gateshead council on homelessness and multiple complex needs. It stated that homelessness is rarely a housing issue alone and "identified local and national evidence of a strong overlap between homelessness and other support needs such as substance misuse, physical and mental ill health, cycles of physical and emotional abuse and involvement with the criminal justice system."
Peer research gets under the surface
Co-author Emma Adams (Mental Health Fellow, NIHR ARC North East and North Cumbria, Faculty of Medical Sciences, Newcastle University) often works with members of the public (co-production). She specialises in qualitative work, which addresses questions such as why people feel and think the way they do. She told me: "Co-production research gives very different perspectives, nuances and behind the scenes information. Without the lived experience, you can only touch the tip of the iceberg. With collaboration you can get to what is under the surface."
In this study, the peer researchers decided on the questions, and the answers were revealing. People described leaving care or prison without housing. More surprising to me was that more than half had been discharged from hospital homeless. Interviewees chose their housing based on where they felt safest.
One said: "I had nowhere safe to live so sofa surfed and was street homeless as this was safer than foster care."
Another interviewee was: "terrified by other tenants bullying and using substances; felt safer sofa surfing and engaging in one-night stands for somewhere to stay and sleeping on the streets."
These quotes were hard to read. Obviously, the services available are not suitable, and people are putting themselves in danger to simply have a roof for the night.
The value of qualitative research
Emma said of this project: "Nothing is ever truly generalisable in qualitative research, but it can be transferable to other settings and other people. Homelessness services are very different in other areas and even within regions, so although there can be shared experiences across services, we also need to consider what each service offers."
Co-produced qualitative research is expensive to carry out, which can limit the number of studies. Emma said: "Aside from the normal research costs for an interview, we also have to consider remuneration and expenses for peer researchers. There are also costs for co-analysing the findings from interviews and sharing those findings. Although it adds huge value to projects there are time and cost implications that are not always feasible within research projects."
But the costs can be worth it. I spoke with co-author Sheena Ramsay (Professor of Public Health & Epidemiology, Faculty of Medical Sciences, Newcastle University). She told me the findings of this study "have since informed the work of the public health, housing, and other directorates at Gateshead Council. They have also led to further research initiatives , allowing more opportunities for experts by experience as well as doing research in this group who are often under-represented in research."
Recommendations
The recommendations from this research included developing whole system approaches to prevention of multiple complex needs. It suggests that local councils link up services, provide training for staff members, identify people at risk early, and focus on preventing adverse childhood events.
The authors say that, by using peer researchers and people with lived experience, you will be able to tailor services to the needs of your local community. I am keen to see the continuing impact of this paper and the health needs assessment in Gateshead. It would be good to see similar projects in other areas.
You may be interested to read:
This Alert is based on original research: Harland J and others. Understanding the life experiences of people with multiple complex needs: peer research in a health needs assessment. European Journal of Public Health 2022;32:2:176-190
Research paper exploring how homeless people struggle to access support for mental health and substance use: Adams EA, and others. A Qualitative Study Exploring Access to Mental Health and Substance Use Support among Individuals Experiencing Homelessness during COVID-19. International Journal of Environmental Research and Public Health 2022;19:3459.
Study looking at death rates of people with multiple and complex needs: Perry R, and others. Exploring high mortality rates among people with multiple and complex needs: a qualitative study using peer research methods. British Medical Journal Open 2021;11:e044634.
---