View commentaries on this research
---
This is a plain English summary of an original research article. The views expressed are those of the author(s) and reviewer(s) at the time of publication.
People with thyroid cancer who were asked to adjust their diet ahead of treatment, were confused about what they needed to do. The first UK study of these patients' experiences found that many restricted their diet more and for longer than is advised. Some reported conflict or distress associated with the diet and were anxious if they had consumed iodine. The researchers note that patients could blame themselves for later treatment failure.
The thyroid gland in the neck is responsible for producing and regulating some hormones. It uses iodine, a mineral that occurs naturally in fish, dairy and other foods. People with thyroid cancer are usually treated with surgery to remove the gland, followed by treatment with radioactive iodine to destroy any remaining thyroid tissue and cancer cells.
Before receiving radioactive iodine, patients may be asked to follow a low iodine diet for one to two weeks to deplete the body's store of iodine. It is thought this will increase the take-up of radioactive iodine by any remaining thyroid cancer cells and improve the outcome of treatment.
The evidence that low iodine diets improve radiation treatment is not strong, particularly for patients in the UK. Therefore, the information given to patients ahead of thyroid cancer treatments varies between treatment centres.
This study was an analysis of a series of interviews with thyroid cancer patients in the UK.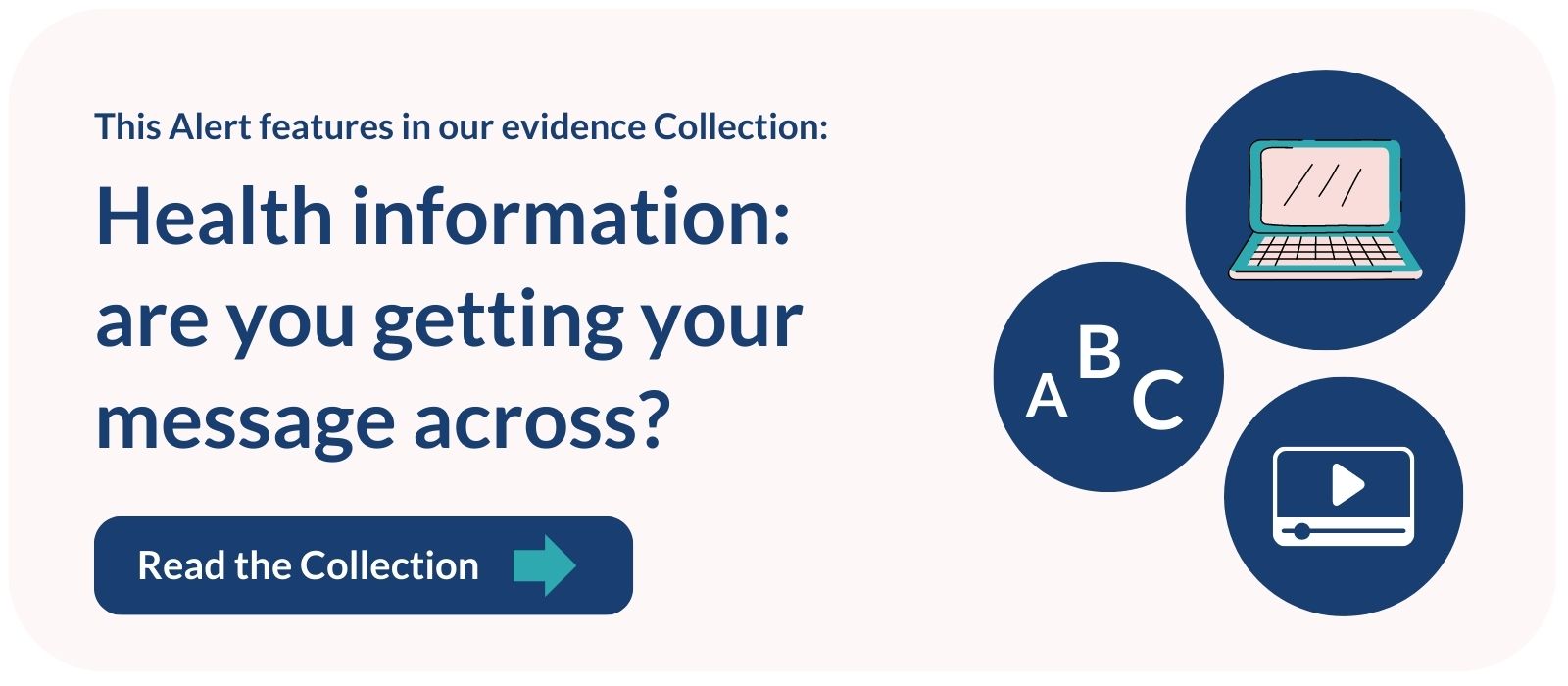 What's the issue?
People who are asked to follow a low iodine diet believe that it will make their cancer treatment more effective. They often follow the diet carefully. If they do not understand that the aim of the diet is to reduce levels of iodine, rather than to eliminate it entirely, they may follow the diet too strictly, and for too long.
There are significant variations in the amount of iodine in diets around the world, which means that the impact of the diet could vary considerably in different countries and cultures.
What's new?
Interviews were carried out with 19 women and nine men who had radioactive iodine treatment for thyroid cancer. They were recruited from three treatment centres, two of which advised patients to follow a low iodine diet ahead of their treatment and one of which did not.
Several themes emerged from analysis of the interviews:
Attitudes to the diet - all those advised to follow a low iodine diet did so, and were conscientious. Many noted that it was easier to follow because it was only for two weeks. It was also less difficult than chemotherapy which is given for other forms of cancer. People believed it would help the outcome of their cancer treatment.
Dietary restriction - many restricted their diet more and for longer than recommended. Two out of eight patients who were not told to follow a low iodine diet did so anyway and for longer than is advised.
Confusion - over what people on a low iodine diet can and cannot eat led to some conflict, for example, when they were served foods in hospital that they thought were 'banned'. Some patients restricted their salt intake, even though this advice is not relevant in the UK (it would apply in the US where salt is iodised, and therefore online literature from the US recommends salt restriction). Healthcare professionals were a trusted source of information and helped settle confusion. The main resource people used to decide whether to consume an item of food was the UK Low Iodine Diet Working Group's diet sheet.
Food selection - patients reported that meals became repetitive and boring and most reported craving for or missing their favourite foods. They found it difficult to eat out. They, and members of their family, would occasionally forget to follow the restrictions when preparing food.
Physical and psychological impact - some patients felt the diet made them healthy and offered them control over their treatment at a time when they felt disempowered. They believed strongly that it would affect the success of their radiation treatment. Others said it was an additional burden when facing cancer diagnosis and treatment. Some were concerned or distressed when they had accidentally eaten a food containing iodine.
Patients who had not been told to follow a low iodine diet did not report confusion or distress when they discovered that it is sometimes recommended.
Why is this important?
This is the first study into the experiences of patients on low iodine diets in the UK. It suggests that patients follow the diet closely, although it is possible that those coming forward for interview had a particular interest in their health.
As there is a lack of clarity over the impact the diet can have on radiation treatment, it is important that any negatives are considered when healthcare professionals decide whether to recommend it. Information about the diet needs to be clear and proportionate, so that patients do not experience unnecessary concern. Patients were anxious if they had consumed iodine and there is a danger that they could blame themselves for treatment failure.
Even where health care professionals have not recommended the diet, it is important for them to be aware that patients may be following it, based on their own research.
What's next?
The study emphasises the need for clarity over the impact of the diet on radiation therapy outcomes. This would in turn lead to more standardised advice about the diet across different treatment centres.
When the effectiveness of a low iodine diet on treatment outcomes has been established, further research could explore how messaging could best include family members. Other members of the household such as those who shop or cook, could be encouraged to provide support to patients.
Patients discussed various behavioural changes such as switching from cows' milk to plant-based milks. More information about how appropriate and successful these changes are could be helpful for deciding future messaging on low iodine diets.
You may be interested to read
The full paper: Herbert G, and others. Experiences of low iodine diets in the treatment of differentiated thyroid cancer with radioactive iodine ablation therapy. Clinical Nutrition ESPEN. 2020;39:190-197
Further information about the variation in advice offered to patients is available in the following paper: England CY, and others. A Survey of UK Centres on Low Iodine Diet Recommendations prior to Radioiodine Ablation Therapy for Differentiated Thyroid Cancer. European Thyroid Journal. 2020;9:132-138
The UK Low Iodine Diet (LID) Working Group diet sheet, developed in 2016, offers some solutions to the nutritional misunderstandings and confusion in relation to the diet. It is available via the British Thyroid Foundation website, which also includes some suggested recipes.
NIHR Cancer and Nutrition Collaboration website
Funding: The study was funded by the NIHR Biomedical Research Centre at University Hospitals Bristol and Weston NHS Foundation Trust and the University of Bristol.
Conflicts of Interest: The study authors declare no conflicts of interest.
Disclaimer: NIHR Alerts are not a substitute for professional medical advice. They provide information about research which is funded or supported by the NIHR. Please note that views expressed in NIHR Alerts are those of the author(s) and reviewer(s) and not necessarily those of the NHS, the NIHR or the Department of Health and Social Care.
---