More than 80% of total knee replacements can last for 25 years
An NIHR-funded study showed that about 82% of total knee replacements and 70% of partial (unicompartmental) knee replacements last for 25 years. In 2017 there were 106,334 knee replacement procedures carried out in England, Wales and Northern Ireland. This research suggests people could be offered surgery younger, which could save costs on hospital stays and treatments pre-surgery.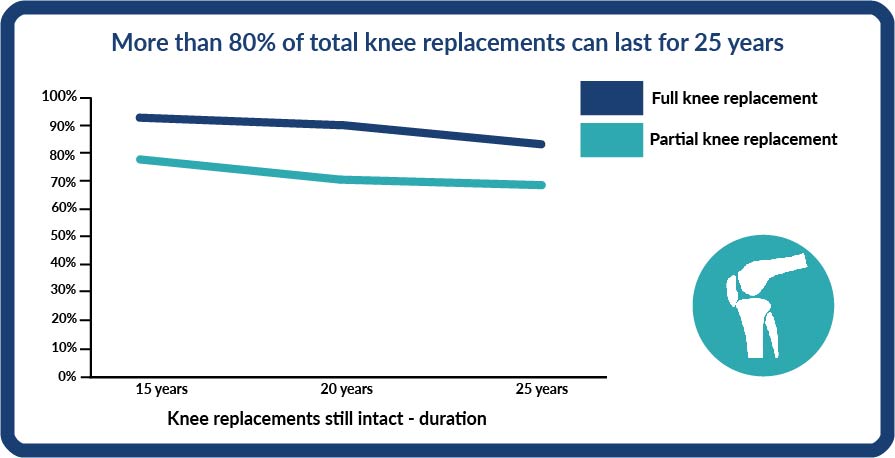 Partial knee replacements may save costs compared to total knee replacements
A study found partial replacements for selected patients improve quality of life and save between £600 and £2,000 over the patient's lifetime, depending on age and gender. In 2017, there were about 100,000 knee replacements performed annually in England and Wales, and about 9% of these were partial replacements.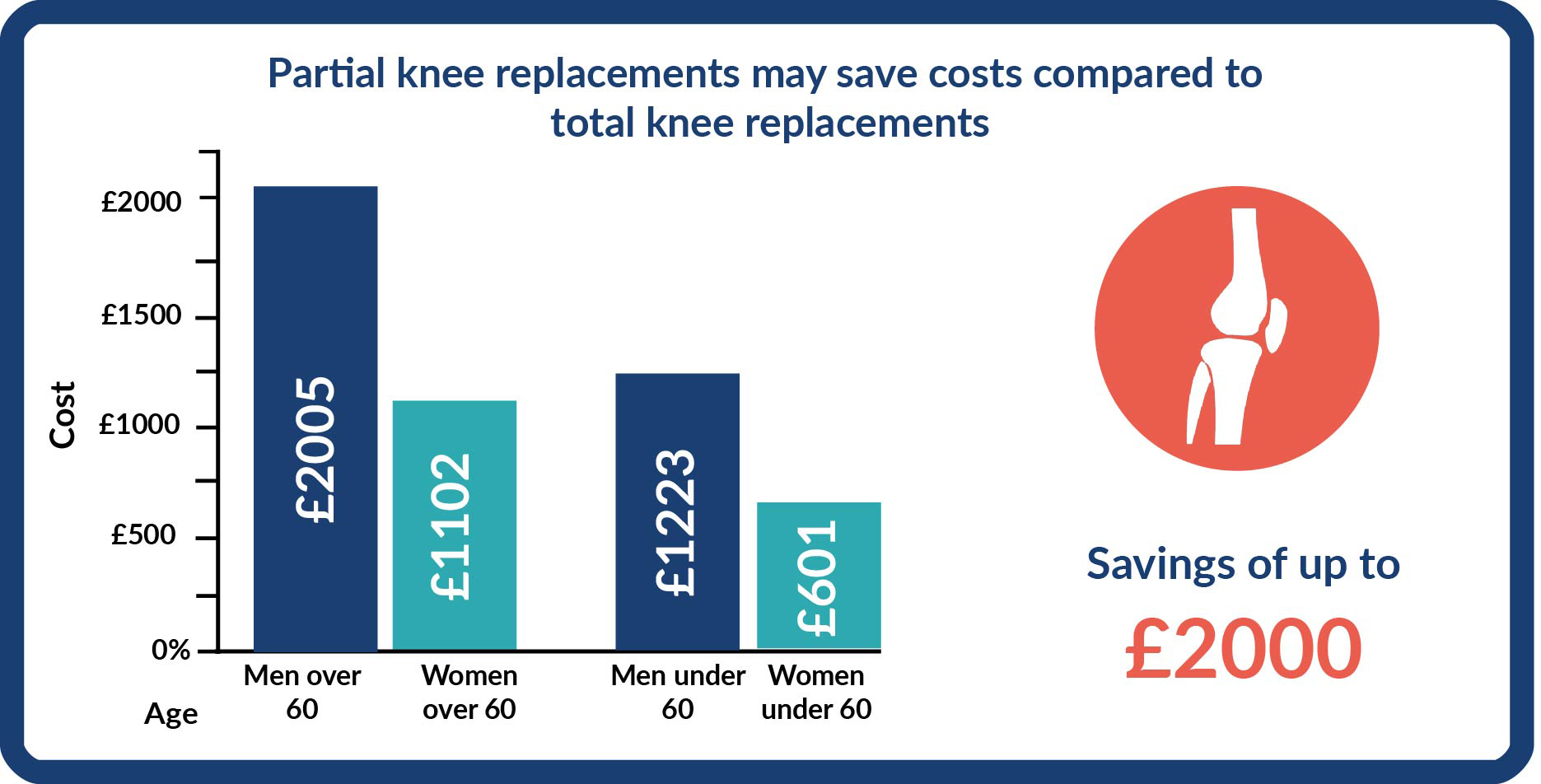 People with COPD exacerbations prefer early discharge then treatment at home
Chronic obstructive pulmonary disease (COPD) is the name of a group of lung disorders that cause increasing difficulty in breathing over time. Almost 2% of people in England have COPD, mostly middle aged or older long term smokers. People with flare-ups of COPD prefer to be discharged early to the help at at home scheme rather than remain in hospital, which could save over £1000 in care costs per patient.
A traditional implant is as effective as more expensive newer types for people over 65 having a hip replacement
A study found that a commonly used, cheaper implant used in total hip replacement surgery is as effective as more expensive options for over-65s. Total hip replacement (THR) is one of the most frequently performed surgeries in the UK and around the world. In 2017 there were a total of 94,184 procedures performed in England and Wales.
Switching to oral antibiotics early for bone and joint infections gave similar results to continuing intravenous therapy
For adults with bone or joint infection, many of whom had metal implants, beginning six weeks of oral antibiotics within seven days of intravenous treatment, was no worse than a regimen delivered wholly intravenously. Bone infection in adults can occur as a serious complication of joint replacement surgery, or when infection travels through the bloodstream. IV antibiotics cost 10 time more than oral antibiotics.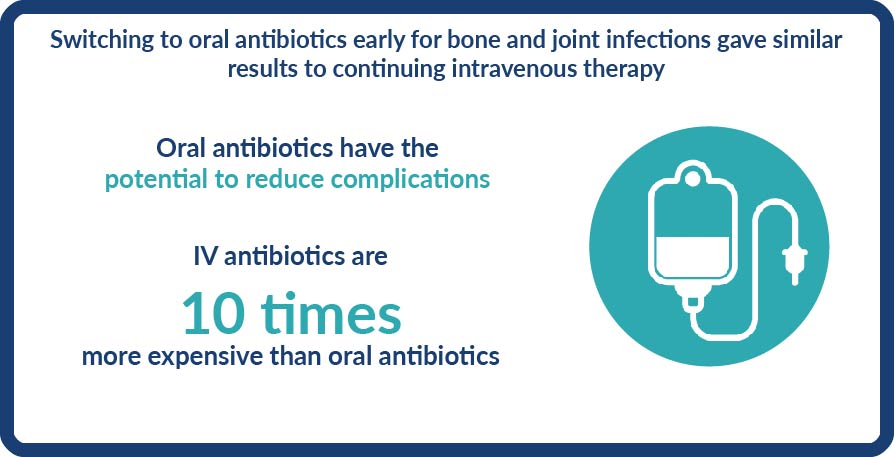 ---