This blog is based on an original research article
---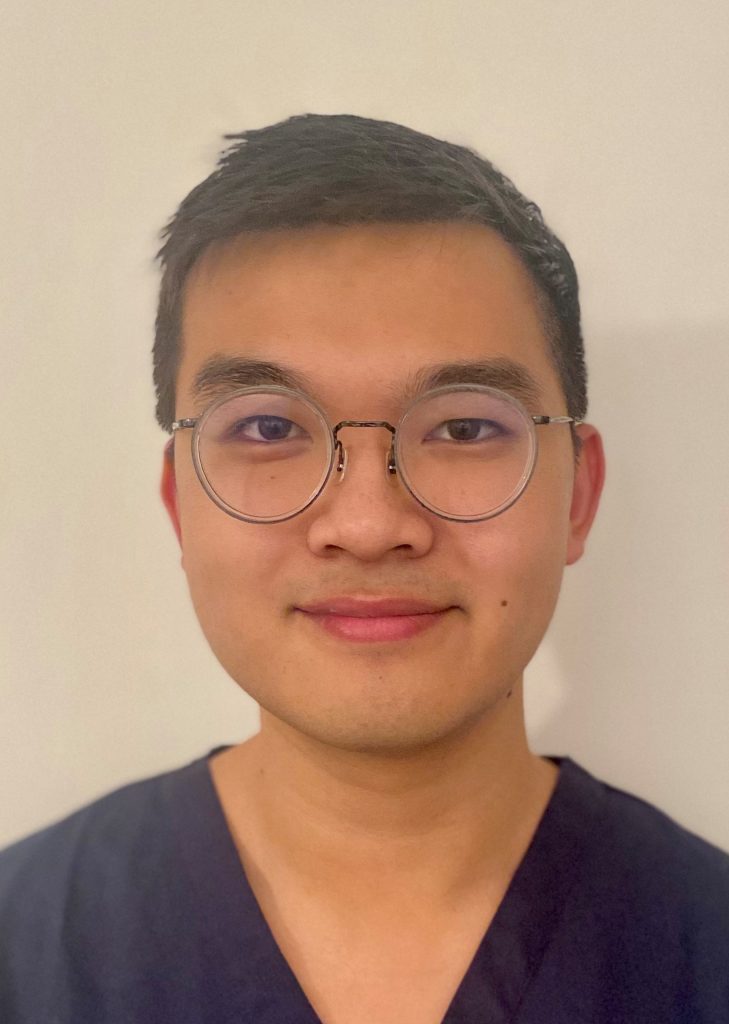 Patients and the public frequently turn to the internet as a first port-of-call when seeking health information. Calvin Chan, academic foundation doctor and aspiring academic surgeon in North West London, wanted to know how accurate the information on YouTube is. He based this blog on his original research into YouTube videos on COVID-19 vaccination.
YouTube is the world's most popular video-sharing platform and can spread information rapidly across a population. Previous high-profile cases of misinformation about COVID-19 (such as swallowing bleach as a treatment) have raised concern about its potential for harm. Inaccurate videos could discourage people from having the vaccine, or spread resentment about wearing masks or social distancing.
YouTube has policies to limit misinformation. But when science is developing rapidly, policies may become out of date. During the rollout of COVID-19 vaccination towards the end of 2020, the quality and reliability of relevant information on YouTube was unknown.
Our research into the quality of information about COVID-19 vaccination on YouTube
We searched YouTube in December 2020 for the phrases "coronavirus vaccine" and "COVID-19 vaccine". Our study is based on the 48 most-viewed videos on this subject. In total, the videos had been viewed more than 30 million times; an average of 236,000 views per video. They covered, for example, vaccine science, how the vaccine works, and vaccine trials.
We graded video content against criteria such as whether information was accurate, complete, balanced, and referred to reliable sources.
Our study found that:
the overall quality and reliability of information on COVID-19 vaccination on YouTube was poor; more than half (56%) were judged to have low reliability, and only 1 of 48 had high reliability
only about half the videos had input from a medical professional or relevant scientist
videos produced by educational channels, especially by medical professionals, were higher in quality and reliability than those produced by independent non-medical users including the media
content from health-related organisations such as hospitals and universities was more reliable than that from independent users; it was lower quality than educational channels because it often did not include references, or links to further information.
Is this relevant to monkeypox and other public health issues?
Our paper was a snapshot of information available online during the initial roll-out of the COVID-19 vaccine. It was a relatively small study and used neutral search terms. Even so, our findings are applicable to other areas of public health since YouTube and other online platforms are widely-used sources of health information. Public health crises will continue to arise. The 2022 Monkeypox outbreak, for example, was recently declared a public health emergency of international concern by the World Health Organization (WHO). As such, online interventions are needed to curb online health misinformation and improve public health knowledge.
We found that videos produced by educational YouTube channels, especially those run by medical professionals, ranked highest for quality and reliability. This suggests a route for combating health-related misinformation: collaboration between respected public health organisations (such as WHO) and established medical educational YouTube content creators. This would allow public health messages to be disseminated accurately, while taking advantage of YouTube's widespread reach.
Our findings also suggest an unmet need for improving public awareness of online health-related misinformation. To this end, the WHO and government agencies have produced the SHARE checklist in order to reduce the spread of false online information. It advises people to check the date of the post, for example, to read beyond the headline (which can be misleading), and make sure that information is from a trusted source.
In addition, some social media companies have agreed measures with the UK Government to limit misinformation through rapid removal of flagged content, and putting out accurate health information from public health bodies to as many individuals as possible. Despite these initiatives, we believe that members of the public need to be wary of health information on the internet, especially content shared by others.
What we learnt from our YouTube study
In summary:
YouTube will continue to serve as a source of health information for current and future public health crises (such as monkeypox), and we urgently need interventions to curb misinformation
collaboration between public health organisations and established medical educational content creators would allow public health messages to be disseminated accurately, and widely
despite initiatives to limit false content and raise awareness of misinformation online, members of the public need to be wary of health information on the internet, especially content shared by others.
Funding: The NIHR Imperial Biomedical Research Centre provided infrastructure support for this study.
Conflicts of Interest: The study authors declare no conflicts of interest.
Disclaimer: NIHR Alerts are not a substitute for professional medical advice. They provide information about research which is funded or supported by the NIHR. Please note that views expressed in NIHR Alerts are those of the author(s) and reviewer(s) at the time of publication. They do not necessarily reflect the views of the NHS, the NIHR or the Department of Health and Social Care.
---